Zwilling J.A. Henckels - Thank You, Peter
Way back in 1731 Peter Henckels had the idea to register the ZWILLING trademark with the Cutler's Guild of Solingen, Germany. A brilliant idea, in our opinion. Because that makes Zwilling one of the oldest brands in the world today. And Germans are well known for their love of traditions. So thanks for that.
First Things First
MADE IN SOLINGEN
Who would have thought that the small company that started with the production of high quality knives and invented the tool with the unspeakable name "Kuckenhilfe" (which literally means Kitchen-helper) would one inspire the whole world? From Solingen to Berlin to New York to almost every important culinary region. ZWILLING expanded quikcly and bacame the specialist for the international culinary culture that you know today.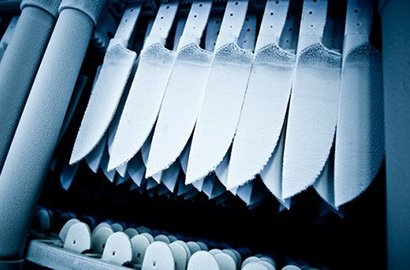 MADE OF STEEL. AND PASSION.
When it comes to the production of our products we are really passionate about perfection. We are only using quality materials and the most advanced technologies in their development to ensure the most durable products. The premium quality of every product is monitored throughout the whole production process continuously. But we couldn't live up to our own standards without the skilled hands that share our passion for quality.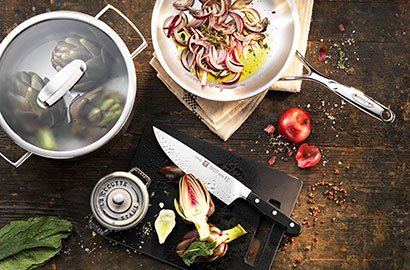 OUR WORLD...
The Culinary World of the ZWILLING Group is not only home to great kitchen tools, but also to great brands from all over the world like ZWILLING from Germany, STAUB from France, MIYABI from Japan, BALLARINI from Italy or DEMEYERE from Belgium. Each with different strengths and traditions but with the same passion for high quality products.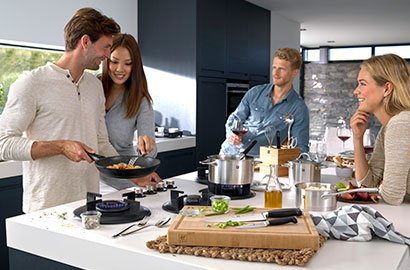 ...IS YOUR WORLD
No matter where you are, at some point you want to prepare something that tastes extraordinary. And while we have no idea with whom you are cooking or where you're going to eat, we do know this: our products will inspire you and help you along the way.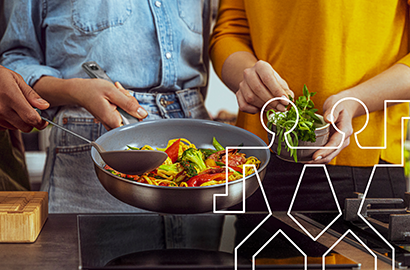 AT YOUR SIDE FOR 290 YEARS
We have been connecting people through the joy of cooking for 290 years. With high-quality products, innovative new products and inspiration for the kitchen, we lay the foudnation for cooking with passion. Thanks to our long tradition and ever-increasing range of products, we have the know-how to keep inspiring you, even after all these years.